The Advantages of Guardrail Roll Forming Machine:
Zhengchuang Guardrail Roll Forming Machine, adopting roll forming method, can produce beautiful appearance, strong panels which are extensively used in wall construction or outdoor decoration. This type machine possesses advance and innovative technology that can provide convenient roller change. This type can be equipped with PLC control and touch screen.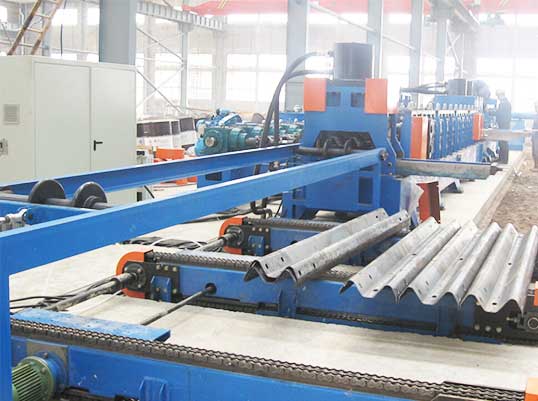 The Application of Guardrail Roll Forming Machine:
Wuxi Zhengchuang Machinery Manufacturing Co., Ltd. (ZCM) Highway guardrails provide a visual and physical barrier between traffic and work areas. It is used for protection against accidents due to lift trucks or other mobile equipment in dock areas, aisles, around special equipment, . Reduce costly damage to equipment and inventory. Modular system is easily expanded or moved as needed. For indoor or outdoor use.
Highway Guard rail or guardrail, sometimes referred to as guide rail or railing, is a system designed to keep people or vehicles from (in most cases unintentionally) straying into dangerous or off-limits areas. A handrail is less restrictive than a guard rail and provides both support and the protective limitation of a boundary.We can make two waves, three waves for highway guardrail..