The Advantages of Foot Plate Roll Forming Machine:
Zhengchuang Foot Plate Roll Forming Machine,The entire production line set of school leveling, feeding / punching, forming, cutting and many other technologies in one of the production equipment. The whole production line consists of discharge system, punching system, forming system (welding technology), cutting system, electric control system and other components.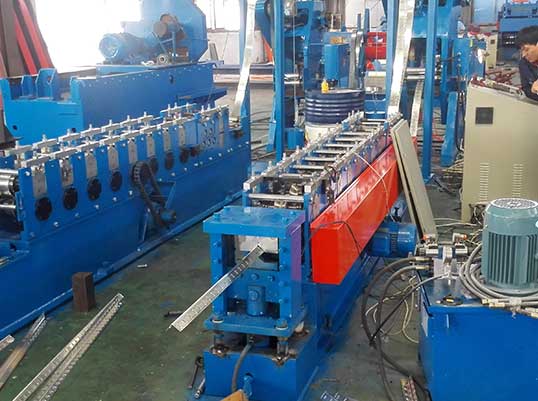 The Application of Foot Plate Roll Forming Machine:
1. Equipment control for the PLC control, in the normal production of multiple security protection.
2. Bed for steel plate welding parts. And for tempering, to eliminate internal stress, to avoid the deformation of the fuselage.
3. Molding frame for the cast iron structure, and by tempering treatment. High strength, long service life.
4. Roller shaft material is 40Cr, and quenched and tempered, the hardness of HB280.
5. Forming mold material GCr15, quenching, hardness: HRC56-62 ℃.
6. Transmission structure for the gear box drive. Each molding rack has a gearbox, can ensure that equipment over time, high-intensity operation, and long service life.