The Advantages of Cable Bridge Roll Forming Machine:
Zhengchuang Cable Bridge Roll Forming Machine, adopting roll forming method, can produce beautiful appearance, strong panels which are extensively used in wall construction or outdoor decoration. This type machine possesses advance and innovative technology that can provide convenient roller change. This type can be equipped with PLC control and touch screen.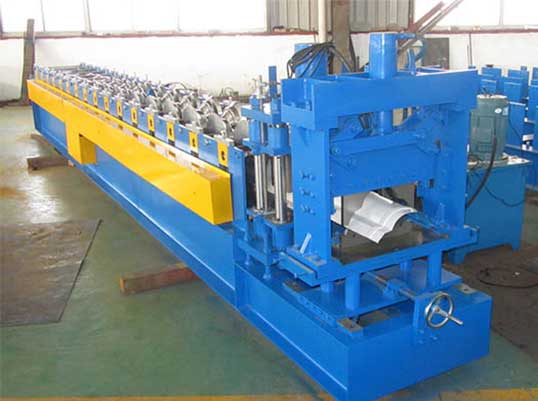 The Application of Cable Bridge Roll Forming Machine:
A ridge cap is a building material that is installed along the ridge line of a sloped roof. A traditional gabled roof on a home is made up of two sloped sides that meet in the middle. The point where these two sides meet forms the apex of the roof, and is known as the ridge or ridge line. A ridge cap fits over the joint between these two edges to keep rain and snow out of the home. It also helps to finish off the look of the roof by creating a tightly sealed joint along the two sides.
Some form of ridge cap is used on almost every kind of sloped roof. The most basic type of unit consists of asphalt shingles, which are cut to fit over the ridge. The shingles are installed in overlapping rows until they reach the ridge, then wrapped over to meet the other side of the roof. A second set of shingles is cut to fit over the top and to provide a cohesive finish to the roof.